Agenda
18 January 2023
17:15 - 19:00
Drift 21, 032
Seminar with Boris Noordenbos: Weaponizing the Past: The Conspiratorial Memory Work of Putinist Propaganda
In the context of the current war, commentators frequently point to the Kremlin's ludicrous vilifications of Ukrainians, as brutal 'fascists,' rabid 'nationalists,' dangerous 'Bandera-supports,' or marionetted 'instruments' of the 'Russophobic' West. The conspiracism and anachronism of this rhetoric is widely acknowledged. Yet the mechanisms by which Putinist propaganda weaponizes 'the past' leave many questions open. How exactly do tropes of memory and conspiracy reinforce one another in the Russian leadership's propagandistic justifications for their unprovoked war against Ukraine? What are the (Soviet and post-Soviet) genealogies of these tropes, and how do official and grassroots voices (selectively) recycle them as interpretive lenses onto current affairs? What kind of relations between past, present, and future are imagined in the process?
Exploring these questions, the lecture proposes the concept of 'conspiratorial memory' for this toxic mix of mnemonic gestures and conspiracy-based interpretations. Extending its scope beyond the recent invasion of Ukraine, the paper also zeroes in on the 2014 annexation of Crimea, and the Covid-19 crisis of 2020-2022. It scrutinizes how conspiratorial memory informed state-aligned perspectives on these events, as expressed in journalism, popular culture, and political rhetoric. Finally, the lecture addresses the value and limitations of memory studies' conceptual toolkit. How may recent scholarship in this ever-expanding field help to elucidate – and inspire strategies to counter – the rhetorical and affective appeal of conspiratorial memory?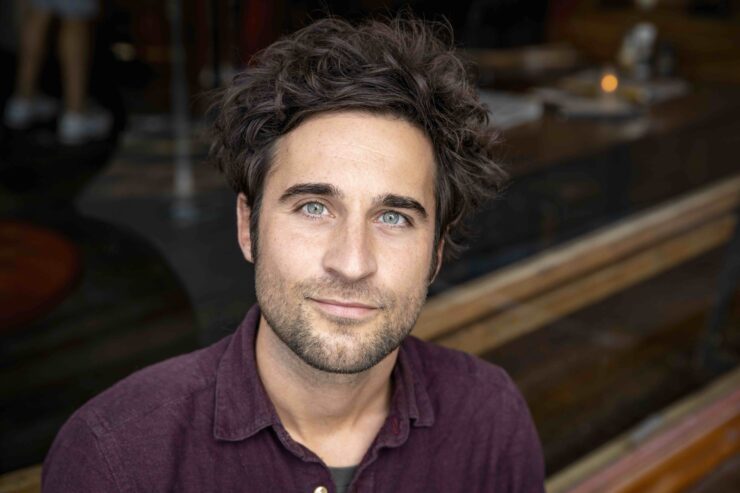 Boris Noordenbos is an Associate Professor of Literary & Cultural Analysis at the University of Amsterdam. He is affiliated to the Amsterdam School for Cultural Analysis (ASCA). His publications focus on issues of conspiracy theory, nostalgia, cultural trauma, and cultural memory, with a special interest in the former Soviet Union. Boris is the author of Post-Soviet Literature and the Search for a Russian Identity (Palgrave Macmillan, 2016) and the co-editor of the volume Post-Soviet Nostalgia: Confronting the Empire's Legacies (Routledge, 2019). He also is the Principal Investigator in the ERC-funded research project Conspiratorial Memory: Cultures of Suspicion in Post-Socialist Europe (2021-2026).  —————————————————————————————————–This lecture is jointly organized by the Utrecht Forum for Memory Studies and the ERC-funded project ReAct (Remembering Activism: The Cultural Memory of Protest in Europe).